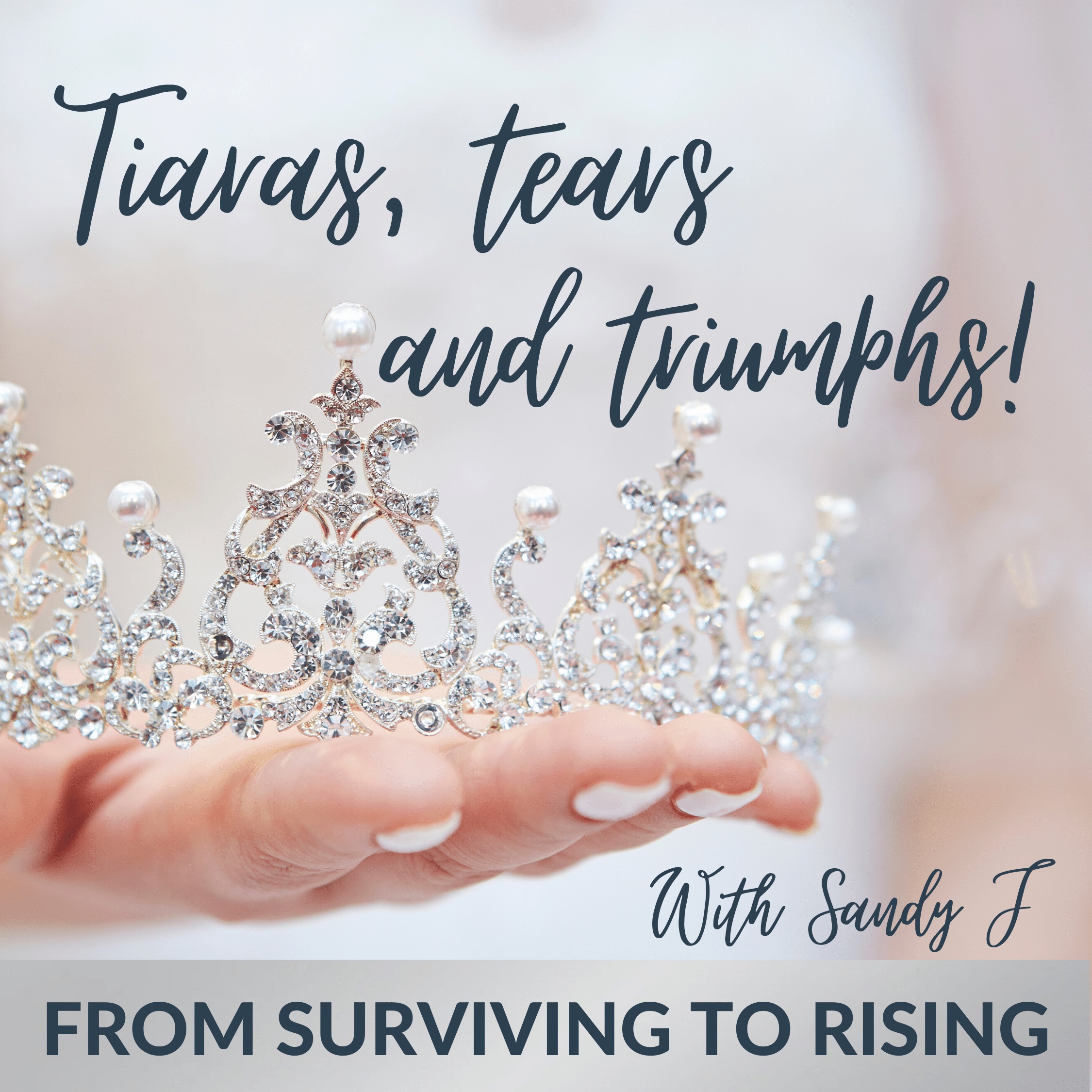 EPISODE NOTES FOR THE RICHARD CELESTIN INTERVIEW
SOMETIMES ANGELS WAVE RED FLAGS TO KEEP YOU SAFE!
This episode is a cautionary tale. On today's show I have Richard Celestin, brother of Cathiana Lisa B whose life was tragically cut short by her abusive partner in November 2021.
Cathiana is survived by her two beautiful daughters.
Richard does not want his sister's death to be in vain. He is using his voice to speak up about his sister's journey through abuse in the hope that it will help others to break free from the cycle before there is irreparable harm done.
Richard is candid in sharing the types of abuse his sister endured, all in the hope that it will help other women caught in a similar cycle of abuse see the red flags for the real danger that they are, so that they will reach out for support to help them find a path to lead them to safety, healing and a future, that may not be theirs if they stay.
For those who have left and you may have doubts about your choice to break away, this may be a reminder of why you made that choice and help you to be strong to forge on in life without being drawn back into the cycle.
Breakups and then reconciliations are often part of the story of the cycle of abuse. On average it takes women up to 12 times before they finally break free from the abusive relationship and the cycle.
Each time the abuse escalates. The cycle can be difficult to see when you are the person in the cycle. So, don't feel bad if you have been doubting your judgement, this is something which happens when you are being abused.
There are many forms of abuse and the cycle of abuse will often contain different forms of abuse simultaneously.
None of what is contained in this message is to make you feel bad about yourself, there are no judgments.
This podcast aims to remind you of how precious you are and that you deserve to feel safe, secure and loved in a relationship.
Remember that every day is a new day and a new opportunity to move in the direction of your dreams. Every day is a clean slate to start fresh.
So, hang in there and keep striving to regain your personal power.
For anyone interested in getting some coaching support to get your life back on track in 2021, please contact me.
I work online via zoom face to face calls, which allows you the flexibility to work with me wherever you happen to be located and wherever you are comfortable to have private confidential conversations.
If you would love to get unstuck and know deep down you will achieve far more by getting the support of a transformational coach, I would love to help you get your life back on the right track.
If you want to fast track your journey to triumph over your trials, click this link 
Here are the top 10 tips of today's episode
Look out for the tell-tale signs of abuse like damaging property or threatening to suicide if you break up with your partner. Although they may sometimes appear to me messages of undying love for you, they are indicators of emotional and psychological manipulation, coercion, and abuse.
There is never an excuse for your partner to hit you or hurt you.
If you are being made to disconnect from important relationships with family, friends, and work colleagues this is a clear sign of isolation abuse.
Be wary of any veiled threats, to your safety, or the safety of your children, or your pets, or your belongings. For example, that the abuser threatens to do away with you if you every leave them. This is a huge red flag that you need lots of supports from experienced people and services to put safety plans in place and have an escape plan.
If family offers you a refuge don't dismiss this because you feel like you are letting your abusive partner win by driving you away from your home and your things. These things can be replaced and you can rebuild your life. This is a great time to seek extra support from professional services and authorities to help put legal boundaries around you to help you stay safe.
It is better to leave, than to stay when the cycle is escalating. You are irreplaceable.
You may be telling yourself that you can manage the situation, because you are used to being in survival mode and think that you can continue this way, but the cycle only gets worse. You can start to recover when you start seeking support to break the cycle.
Try and see the warning signs for what they are. If you think that something that is happening to you might be a form of abuse, which might indicate that you are in a cycle of abuse, find a domestic violence free online counselling service to talk about your situation and get some advice about what your next step might look like.
If drugs and alcohol are a part of the problem with the abusive person, the chances of breaking the cycle of abuse decrease and the risks of violence increase.
Love is not supposed to hurt. All relationships have conflict whether they are healthy or unhealthy. But you should grow and feel stronger on the other side of conflict, not disempowered.
BONUS
If you are a parent, ask yourself, if your child was in your situation, would this be something you would be comfortable in? Would you accept that for your child? If the answer is no, because you feel like your child deserves better, or deserves to be happy, then why not you? 
If you would like to contact Richard Celestin please use the links below.
Email: Richard.celestin@gmail.com
I hope this interview inspires you to rise and shine.
Subscribe. Enjoy. Share. Sending love and light, Sandy J
CAUTION: If you feel unsafe at any time please STOP LISTENING. You can come back anytime you are in a safe place to listen to the rest of the Podcast. YOUR SAFETY is the most important thing to consider.
If you are in immediate DANGER call the Police.
NOTE OF ENCOURAGEMENT: If you are struggling with your metal health please reach out for support with some form of counselling, therapy, or coaching.  If you don't know where to start to find a counsellor, a good place to start is to talk to your Doctor. There are also many online counselling supports now available. If the Support Person is not a good fit for you, try another and another, until you have one that is the right fit for you. And don't forget, I help women to heal and grow, and help them to meet their challenges head on, to move towards a life they love. 
BEFORE YOU GO….
If you listen to the Podcast and you like it, please SUBSCRIBE, you will automatically be updated with new episodes as soon as they are available.
If you like the episode, please leave a REVIEW for other people to know that this has value.
If you know of anyone you think this Podcast might help, please SHARE it.
If you want to CONNECT or WORK with me, or approach me to share your story and your message click this link 
If you want to be a part of the Private Tiaras Tears and Triumphs Facebook Group click this link
Until next time, stay well and stay safe.
Sending you love, light, peace and joy,
Sandy J