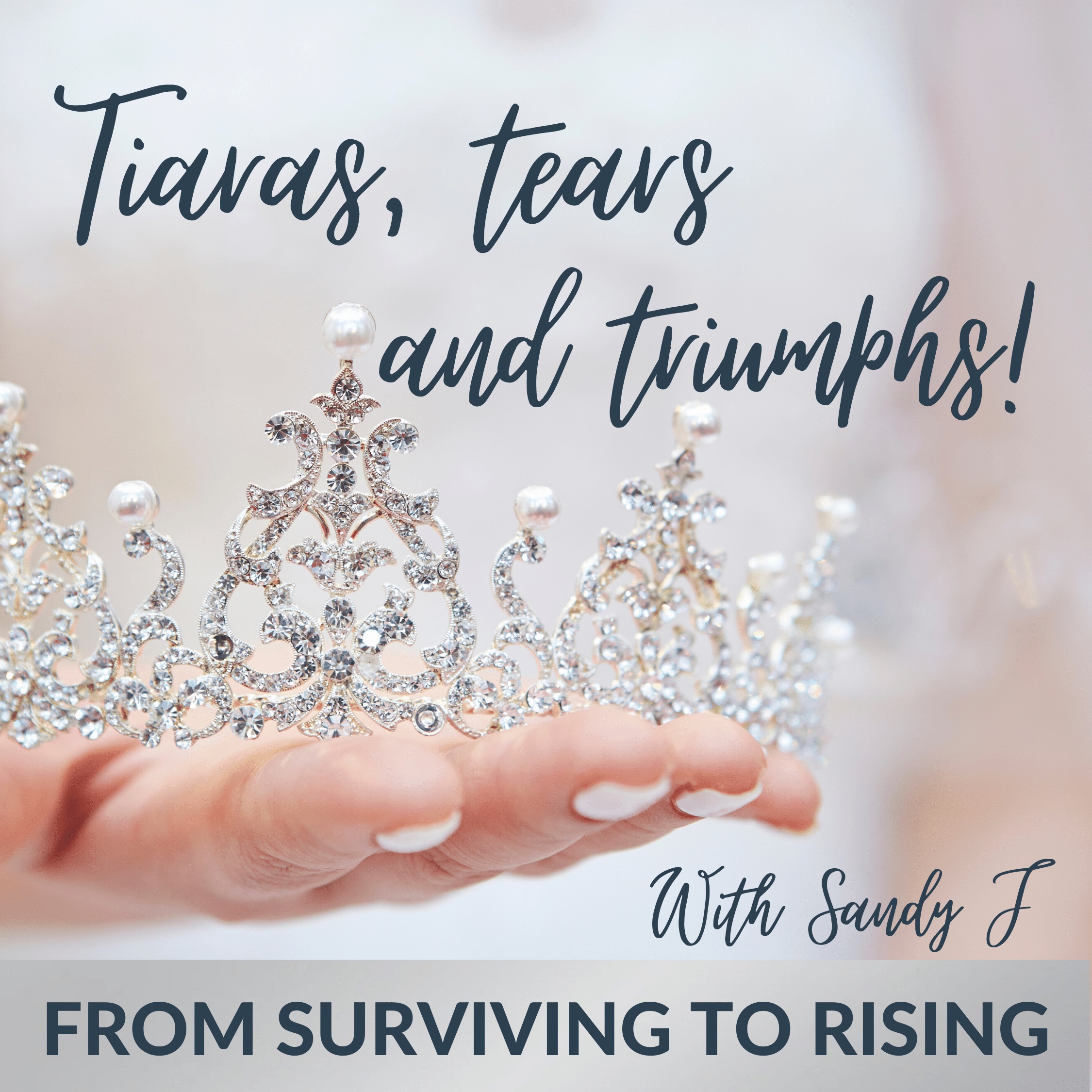 EPISODE NOTES FOR THE MARTINE FELTON INTERVIEW
Author of the teaching memoir book You Love You Learn
Today's guest, author, intuitive life coach, and medium, Martine Felton has always had a love for writing. Since she was a teenager, Martine has drawn inspiration from the world around her to write short stories, poetry, and journal. Now, Martine has turned her love for encouraging others to overcome their limiting beliefs, embody self-love, and walk in their purpose into her fiction and non-fiction works.
Her passion for writing and helping others heal led her to create her own podcast, Martine's Musings, and write her first book, Life Interrupted, an urban fiction piece about how at any given moment, your life could be interrupted with unforeseen events.
To join Martine's community, be sure to subscribe to the email list and tune into an episode of Martine's Musings! Look out for the links below. 
If you are a victim or survivor of an abusive relationship and you would like some help and support, please don't suffer alone in silence.
If you are interested in getting some coaching support or energetic healing to help heal your life and get your life back on track, you are very welcome to contact me.
I work online via zoom face-to-face calls, which allows you the flexibility to work with me wherever you happen to be located and wherever you are comfortable to have private confidential conversations.
If you would love to get unstuck and you know deep down you will achieve far more by getting the support of a transformational coach, I would love to help you get your life back on the right track.
Just use this link to book a discovery call to explore how I can help you. Click here to book a time to talk with Sandy
If you would like to connect with Martine Felton or get a copy of Martine Felton's book You Love You Learn use the links below. 
You can connect to Martine on:
Linktree with all of Martine's links to work with her, get her book, listen to her podcast etc.:Click here 
WEBSITE
If you want to fast track your journey to triumph over your trials, click this link 
ONLINE SELF-WORTH/NET-WORTH WELLNESS WORKSHOP
If you would like to participate in my next online workshop REDISCOVER THE TREASURES WITHIN - HOW TO INCREASE YOUR SELF-WORTH TO INCREASE YOUR NET WORTH, click this link 
Here are the top tips of today's episode:
Having an awareness that we all have a need to learn how to create safe boundaries for ourselves helps us to understand that we can tap into information to help us learn what we need to learn.
And also that it is quite normal to learn the need for safe boundaries through your lived experience. 
Life gives us experiences to help us learn what we need to learn. Rather than looking at bad things as being mistakes that might fill you with feelings of shame and limitation, try and see mistakes as feedback for an alternative way to do something to get a different outcome next time. 
If you are a parent it is great for your children to see that it is a normal part of being an adult to face challenges and find ways to overcome them. And that we all have our ups and downs. In other words, we don't have to have our life perfect all the time once we become adults. 
As adults, it is great to realize that our own parents are just going through their journey, just the same as we are going through our journey.
A way of giving your parents grace, or letting go of unforgiveness to them is to realize that they were just doing the best they could with what they knew and what they had at any given time. 
Journaling is a fantastic tool to help you work through challenging times in your life. It serves so many purposes. It is a way to capture what you are going through and how you are feeling at any given time. It helps you to unpack some of your innermost feelings by allowing yourself to just write and helps things to be released from you, rather than becoming toxic and making you sick.
An interesting observation is that times when your life is on a good path, where you are in a new relationship and it is a healthy relationship that journaling may fall by the wayside because you have no need to use this tool to unpack what is happening in your life. If this is the case this is a great opportunity to get into the habit of starting a gratitude journal. When you start counting your blessings your whole life can turn around.
If you are a Mum of young children or children with special needs make sure that you don't put extra pressure on yourself to have a regular consistent self-care routine. This will very much depend on what kind of support you have in place as to how consistent you can be with a regular self-care routine. If you are a single Mum with young children with no support from family then you may find you have very little of your own headspace. Just try and grab those moments when they arise. Take that nap when you have that golden opportunity when the kids are napping at the same time. Housework will be waiting when you wake up. It isn't going anywhere and there will always be more to do, so you may as well take a cat nap if and when you can. 
Try to think of what you can do in terms of self-care that will fit in with the rest of your life. This way you will not waste your precious energy wishing that you could be doing more in the way of self-care when than what is possible for you right now. If you do put your energy into wishing for things that are not possible at the moment you can set yourself up to fail. So just keep it simple and think of something that will work for you. Then you will feel good and feel like you are succeeding at giving something back to yourself to refuel. 
Both Martine and I start our day off with our self-care practices to help us get in that all-important time before the members of our family need our time and attention. We both start our day with meditation, journaling, and exercise. When you start your day off with the right energy it makes everything flow better. This is why we prioritize our self-care practice at the start of each day. If you give this a try it can literally transform your life and every day of your life. 
A red flag to look out for as an indicator of a narcissist is to observe the way that they treat other people in their lives. You may believe that they will treat you better because they "love" you, but the probability is that you will be treated the same before you know it. 
Another red flag is when you see that they are using someone else for their financial gain, whether that be from parents or employers.  And added to this that they are unable to manage their finances and they keep leaning on other people to rescue them financially. In other words, they are unwilling to take responsibility for themselves is a cause for real concern. Once you are in a relationship with a person like this you will become their main source of financial abuse. 
Jealous behavior is another big red flag to look out for. Although everyone is prone to experience feelings of jealousy. The type of jealousy that I am talking about is obsessive jealousy that is way off the planet. The type where your faithfulness is being brought into question every time you interact with someone of the opposite sex, no matter what the context of that contact. 
Another red flag is when you become isolated from your family and friends and this can be because he has directly or indirectly caused this to happen. 
If you identify with any of these red flags and you are not sure of whether this is an indicator that you are in an abusive relationship the next best step is to call a free online domestic abuse counseling service and talk about the types of things that are going on for you in your relationship and ask them for some advice from where you should go from there.
I hope this interview inspires you to rise and shine.
Today's episode is proudly sponsored by the Rediscover the Treasures Within Workshop
This 3-day online workshop helps you learn how to increase your self-worth and your net worth.
Subscribe. Enjoy. Share. Sending love and light, Sandy J
CAUTION: If you feel unsafe at any time please STOP LISTENING. You can come back anytime you are in a safe place to listen to the rest of the Podcast. YOUR SAFETY is the most important thing to consider.
If you are in immediate DANGER call the Police.
NOTE OF ENCOURAGEMENT: If you are struggling with your mental health please reach out for support with some form of counseling, therapy, or coaching.  If you don't know where to start to find a counselor, a good place to start is to talk to your Doctor. There are also many online counseling supports now available. If the Support Person is not a good fit for you, try another and another, until you have one that is the right fit for you. And don't forget, I help women to heal and grow, and help them to meet their challenges head-on, to move towards a life they love. 
BEFORE YOU GO….
If you listen to the Podcast and you like it, please SUBSCRIBE, you will automatically be updated with new episodes as soon as they are available.
If you like the episode, please leave a REVIEW for other people to know that this has value.
If you know of anyone you think this Podcast might help, please SHARE it.
To get a COMPLIMENTARY DISCOVERY CALL, click this link 
To get an ENERGETIC HEALING session with me, click this link 
To get a ONE on ONE COACHING DISCOVERY CALL with Sandy, click this link 
Come join us to be a part of the Private Rise Up with Tiaras Tears and Triumphs Facebook Group click this link
Until next time, stay well and stay safe.
Sending you love, light, peace and joy,
Sandy J