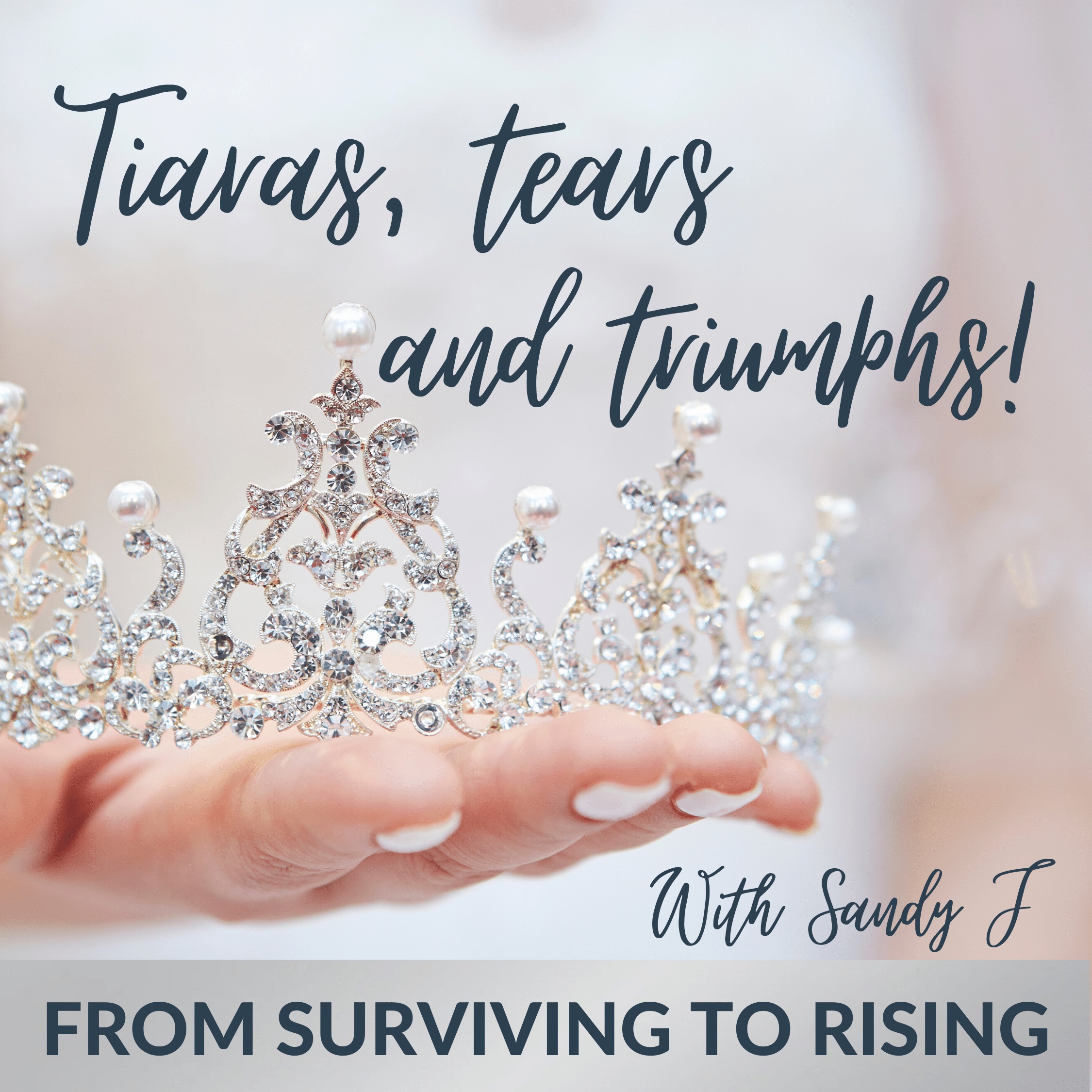 EPISODE NOTES FOR THE DENISE BOSSARTE NTERVIEW
AUTHOR OF THRIVING AFTER SEXUAL ABUSE
On today's show I have a Denise Bossarte, author of her newly released book Thriving After Sexual Abuse.  
It is an empathetic self-development book with a blueprint for survivors to heal themselves.
Denise is a survivor of childhood sexual abuse. She draws on her own experience with a path to recovery to provide tips and suggestions for readers to seek help, self-reflect, and pursue healing through a range of activities and practices. She offers readers strategies to reclaim their lives and move forward to a life of "Thriving".
Tune in to hear her insights and her journey through abuse and her own recovery journey.
Remember that every day is a new day and a new opportunity to move in the direction of your dreams. Every day is a clean slate to start fresh.
So, hang in there and keep striving to regain your personal power.
For anyone interested in getting some coaching support or energetic healing to help heal your life and get your life back on track, please contact me.
I work online via zoom face to face calls, which allows you the flexibility to work with me wherever you happen to be located and wherever you are comfortable to have private confidential conversations.
If you would love to get unstuck and know deep down you will achieve far more by getting the support of a transformational coach, I would love to help you get your life back on the right track.
If you want to fast track your journey to triumph over your trials, click this link 
Here are the top tips of today's episode:
Healing from sexual abuse is a journey and understanding this will help you as you go through this process. 
There are many options available to help you on your path to healing. It is important that you explore what is out there, so that you can find the ones which work best for you.
It is really important to get onto a recovery path, without one it can hold you back and keep you stuck at the same level and potentially attract more of the same into your life.
When looking for a therapist, you want to find someone who has experience with trauma. 
Group therapy 
Self help books
Alternative therapies like physical exercise help to care and accept for the physical body and meditation helps with healing the mind.
Trauma informed meditation and trauma informed yoga can be highly effective for healing survivors of abuse.
Allowing yourself to be creative and expressive through things like writing, dancing, singing are all very therapeutic.
Self-care is critical for survivors.
Being of service to other people opens you up to have a healthy connection with the world and with other people. 
As challenging as it might be to self reflect, it is empowering to have a growing awareness of the way you think, feel and act. This combined with a curious outlook can enable you to change for your highest good. Unless we see behaviours we cannot respond to these things.
We spend so much time judging ourselves as survivors, being kind to ourselves as we travel along the path of recovery is so important to help us healing.
Recovery can be painful and perhaps you will make mistakes, but this should not hold you back from seeking a recovery for the things you have been through. Don't give up if there are set backs.
When you feel ready give yourself permission to live life more fully. 
Make yourself a priority today. 
I hope this interview inspires you to rise and shine.
If you would like to connect with Denise Bossarte or purchase her book Thriving after Sexual Abuse use the links below.
@AmThrivingAfter
Subscribe. Enjoy. Share. Sending love and light, Sandy J
CAUTION: If you feel unsafe at any time please STOP LISTENING. You can come back anytime you are in a safe place to listen to the rest of the Podcast. YOUR SAFETY is the most important thing to consider.
If you are in immediate DANGER call the Police.
NOTE OF ENCOURAGEMENT: If you are struggling with your metal health please reach out for support with some form of counselling, therapy, or coaching.  If you don't know where to start to find a counsellor, a good place to start is to talk to your Doctor. There are also many online counselling supports now available. If the Support Person is not a good fit for you, try another and another, until you have one that is the right fit for you. And don't forget, I help women to heal and grow, and help them to meet their challenges head on, to move towards a life they love. 
BEFORE YOU GO….
If you listen to the Podcast and you like it, please SUBSCRIBE, you will automatically be updated with new episodes as soon as they are available.
If you like the episode, please leave a REVIEW for other people to know that this has value.
If you know of anyone you think this Podcast might help, please SHARE it.
To get a COMPLIMENTARY DISCOVER CALL, click this link 
To get an ENERGETIC HEALING session with me, click this link 
To get a ONE on ONE COACHING DISCOVER CALL with Sandy, click this link 
Come join us to be a part of the Private Rise Up with Tiaras Tears and Triumphs Facebook Group click this link
Until next time, stay well and stay safe.
Sending you love, light, peace and joy,
Sandy J