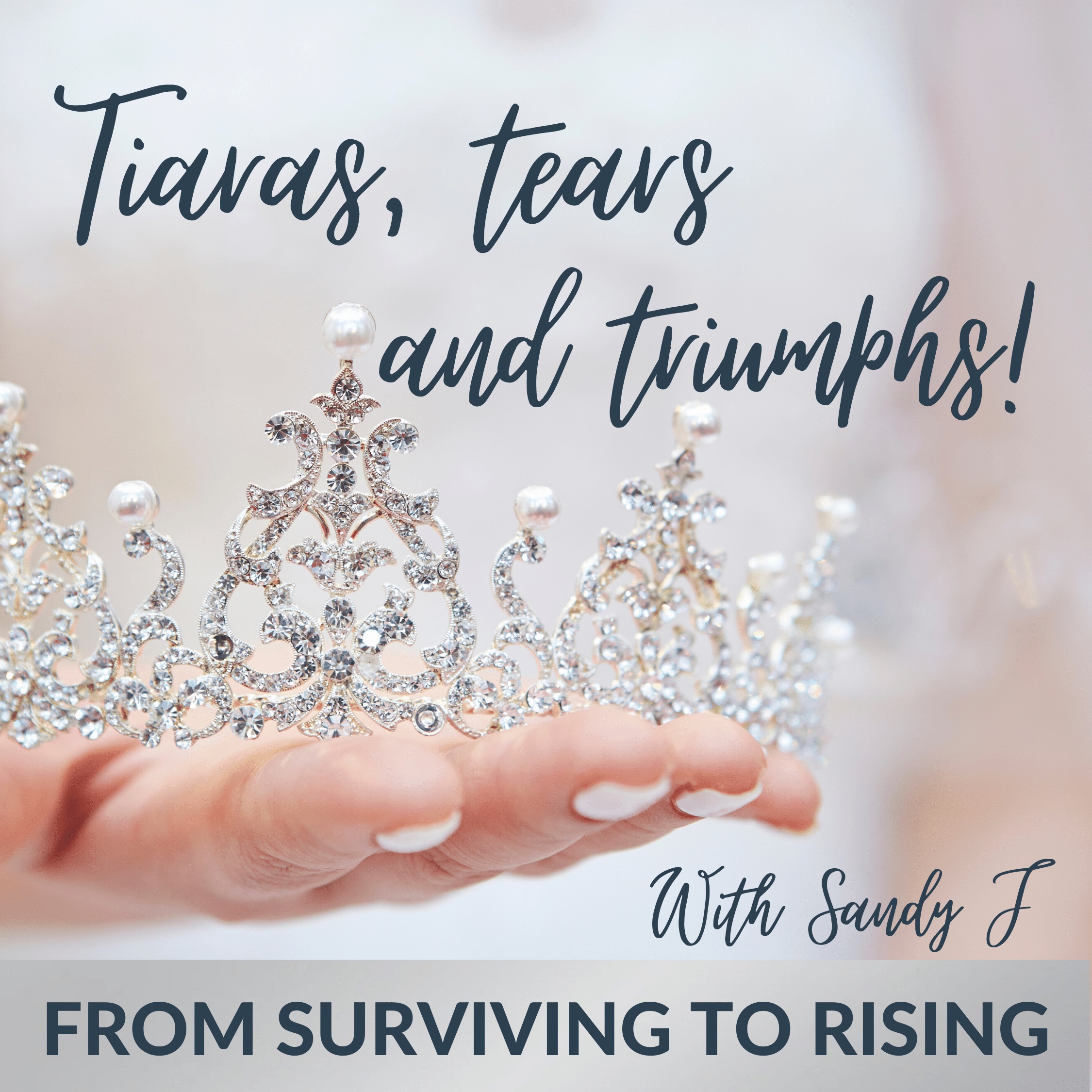 EPISODE NOTES FOR THE BRUCE SANCHEZ INTERVIEW
Do you know where high performers gain strength from?
On today's show I have the remarkable Bruce Sanchez, a survivor, of overcomer of abuse as a child.
Bruce shares his journey through his childhood experience to the addiction he formed in his early adulthood to help him have the confidence to deal with life and try and cope with the pain of the past.
Bruce is very candid in sharing how he had to hit rock bottom before he turned to others for help and support to help him get on a path to recovery.
His dedication to his recovery has seen many positive transformations in his life. 
He is a, Black Belt 3rd DAN (degree) in Krav Maga, which is the World's most aggressive, hardest and most effective Self Defence and is also a CERT (Centre Emergency Response Team) member in (Prisons) and is now one of the 900 worldwide Certified High Performance Coaches by the High Performance Institute (Brendon Burchard) - guiding Executives, Corporations & Entrepreneurs to improve their performance by going through the world's best High Performance Coaching Program.
He found his strength in allowing himself to first be completely authentic and vulnerable in his pain. 
Wherever you are on your journey, none of what is contained in this message is to here to make you feel bad about yourself, there are no judgments.
This podcast aims to remind you of how precious you are and that you deserve to feel safe, secure, and loved in a relationship.
How much potential lies within you to be able to overcome the most extraordinary circumstances. 
Remember that every day is a new day and a new opportunity to move in the direction of your dreams. Every day is a clean slate to start fresh.
So, hang in there and keep striving to regain your personal power.
For anyone interested in getting some coaching support or energetic healing to help heal your life and get your life back on track, please contact me.
I work online via zoom face to face calls, which allows you the flexibility to work with me wherever you happen to be located and wherever you are comfortable to have private confidential conversations.
If you would love to get unstuck and know deep down you will achieve far more by getting the support of a transformational coach, I would love to help you get your life back on the right track.
If you want to fast track your journey to triumph over your trials, click this link 
Here are the top tips of today's episode:
Everything in life is an experience with something of value to take away from it.
When it comes to addictions, the problem is not the addiction itself, the problem is much much deeper.
 It takes great courage to be authentic about your life when your life is unmanageable.
There is great power in being vulnerable to ask for help and support.
We may not see it at the time, but we have all the answers within.
We become empowered when we are responsible for what we think, what we do and what we say.
Transformation comes through transition and transition can be hard. But if you want to transform you need to be prepared to put in the work to go through the transition.
Trust that you have what it takes go through that transition to get the transformation you want.
Sometimes pain can be a catalyst to transformation, and when you are prepared to work through it, there can be a great lesson to be gained from it.
 We become empowered when we become disciplined in doing what is most effective to help us move through a transitional phase in our life to the transformation we are seeking.
If you would like to contact Bruce Sanchez please use the links below.
Website: brucesanchez.coach
Facebook: https://www.facebook.com/coachbrucesanchez
Linkedin: https://www.linkedin.com/in/chpcbrucesanchez/
I hope this interview inspires you to rise and shine.
Subscribe. Enjoy. Share. Sending love and light, Sandy J
CAUTION: If you feel unsafe at any time please STOP LISTENING. You can come back anytime you are in a safe place to listen to the rest of the Podcast. YOUR SAFETY is the most important thing to consider.
If you are in immediate DANGER call the Police.
NOTE OF ENCOURAGEMENT: If you are struggling with your metal health please reach out for support with some form of counselling, therapy, or coaching.  If you don't know where to start to find a counsellor, a good place to start is to talk to your Doctor. There are also many online counselling supports now available. If the Support Person is not a good fit for you, try another and another, until you have one that is the right fit for you. And don't forget, I help women to heal and grow, and help them to meet their challenges head on, to move towards a life they love. 
BEFORE YOU GO….
If you listen to the Podcast and you like it, please SUBSCRIBE, you will automatically be updated with new episodes as soon as they are available.
If you like the episode, please leave a REVIEW for other people to know that this has value.
If you know of anyone you think this Podcast might help, please SHARE it.
To get a COMPLIMENTARY DISCOVER CALL, click this link 
To get an ENERGETIC HEALING session with me, click this link 
To get a ONE on ONE COACHING CONSULTING session with me, click this link 
Come join us to be a part of the Private Rise Up with Tiaras Tears and Triumphs Facebook Group click this link
Until next time, stay well and stay safe.
Sending you love, light, peace and joy,
Sandy J