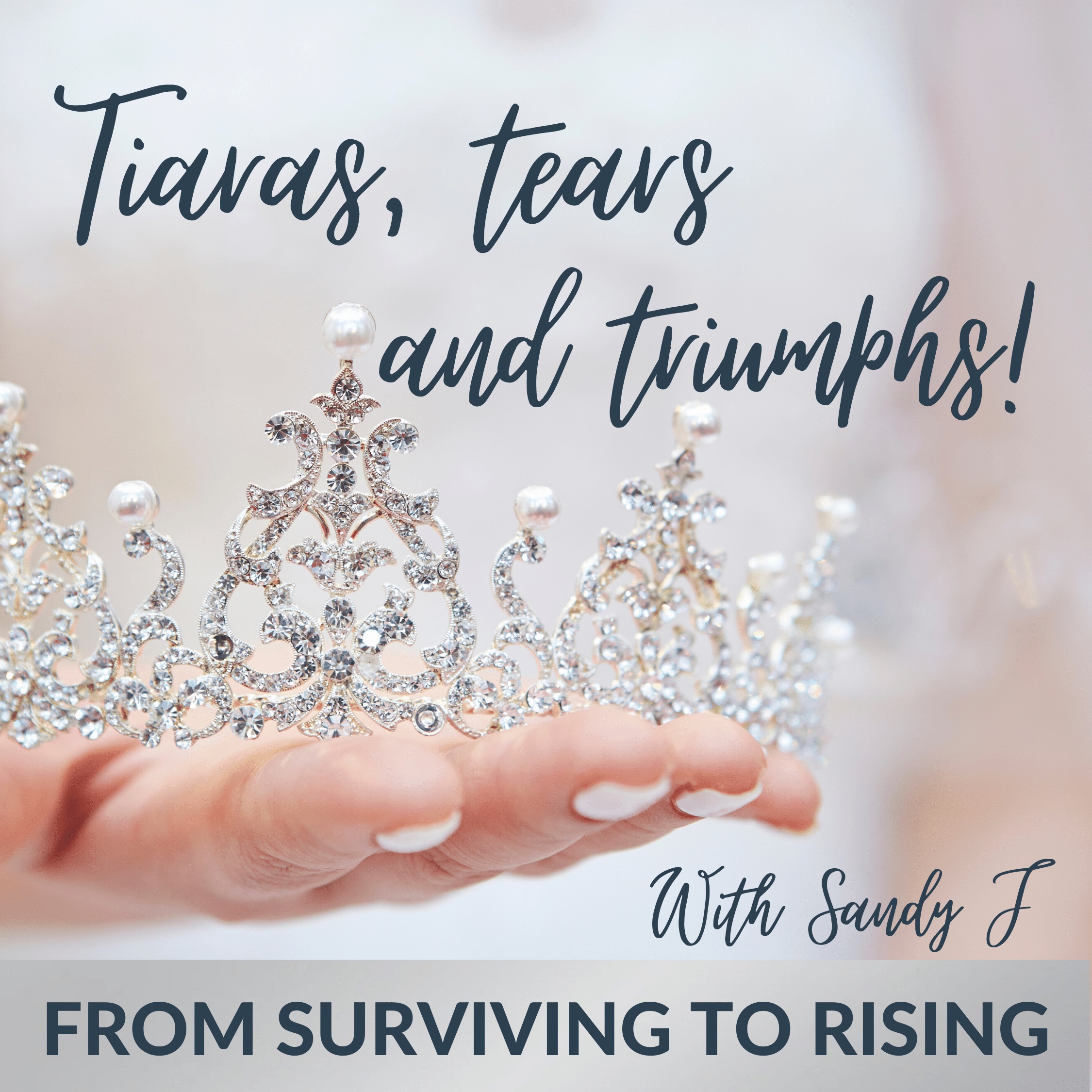 You know my aim is to help you rise to your highest value.
Your safety is priceless. You cannot put a price on your life, but if we don't put boundaries in place in our life this leaves us open to being attacked.
And that is why this latest episode of Tiaras Tears and Triumphs focuses on boundaries, how to set safe boundaries, why we need boundaries in our life and when we need help to support us in keeping a safe boundary in place.
You will often hear me say your safety is the most important thing to consider.
When it comes to domestic abuse safety = survival.
Thankfully we all have an internal alarm built into us which sets off the fight flight response when we sense danger.
However, when dealing with abusive relationships this faculty can be masked by many factors. 
And we may also resist getting help and support for a whole variety of reasons.
To find out more, tune in on one of the links provided. 
There are tons of actionable tips to takeaway from this episode, so please don't miss it.
And remember you don't have to go through your challenges on your own.

And if and when you are ready you can look me up at www.sandyj.com.au to come do some inner and outer work to get your life back on the right track.
The biggest thing is I don't want you to feel as though you have to go through all the hard times on your own.
Sending you love, light and wishing you well and most of all stay safe.
If you want to get started with your healing journey click this Link 
TOP TIPS AND TAKEAWAYS
You need boundaries to keep you safe.
Your fight flight instinct is there to alert you that something is making you feel unsafe.
When the trust you have in yourself becomes eroded you lose confidence in your ability to listen to your fight flight instinct.
Just because you don't know where to start with getting support to help you put healthy boundaries in place does not mean you can't tap into support.
You may be buying into love bombing after being abused which stops you from getting support to keep you safe.
Look at the red flags with examples shown to help you identify if these things are happening in your situation (tune into episode 32 for examples)
If the perpetrator is physically violent you should see support from professional services who can help to put safe boundaries around yourself.
When you are experiencing physical abuse the safest boundary you may be able to put around yourself may be to physically leave, even if it means going into a refuge or safe house.
Having an escape plan is empowering as it will help you stay safe if you are ever in imminent danger.
If you are in a non-physically violent relationship you may be able to stay in your home and start putting your safe boundaries around yourself, but you may still need some support with this. 
Boundaries offer you security and you will get this security once you are able to set boundaries and hold people accountable if they disregard your boundaries.
You have a right to determine your personal boundaries.
You have a right to put boundaries around yourself.
Narcissists will avoid consequences at all costs.
The real power in setting boundaries is to help you keep harmful people out of your life.
Subscribe. Enjoy. Share. Sending love and light, Sandy J
CAUTION: If you feel unsafe at any time please STOP LISTENING. You can come back anytime you are in a safe place to listen to the rest of the Podcast. YOUR SAFETY is the most important thing to consider.
If you are in immediate DANGER call the Police.
NOTE OF ENCOURAGEMENT: If you are struggling with your metal health please reach out for support with some form of counselling, therapy, or coaching.  If you don't know where to start to find a counsellor, a good place to start is to talk to your Doctor. There are also many online counselling supports now available. If the Support Person is not a good fit for you, try another and another, until you have one that is the right fit for you. And don't forget, I help women to heal and grow, and help them to meet their challenges head on, to move towards a life they love. 
BEFORE YOU GO….
If you listen to the Podcast and you like it, please SUBSCRIBE, you will automatically be updated with new episodes as soon as they are available.
If you like the episode, please leave a REVIEW for other people to know that this has value.
If you know of anyone you think this Podcast might help, please SHARE it.
If you want to CONNECT or DO SOME COACHING OR HEALING WORK with me, or approach me to share your story and your message click this link 
If you want to be a part of the Private Rise Up with Tiaras Tears and Triumphs Facebook Group click this link
Until next time, stay well and stay safe.
Sending you love, light, peace and joy,
Sandy J