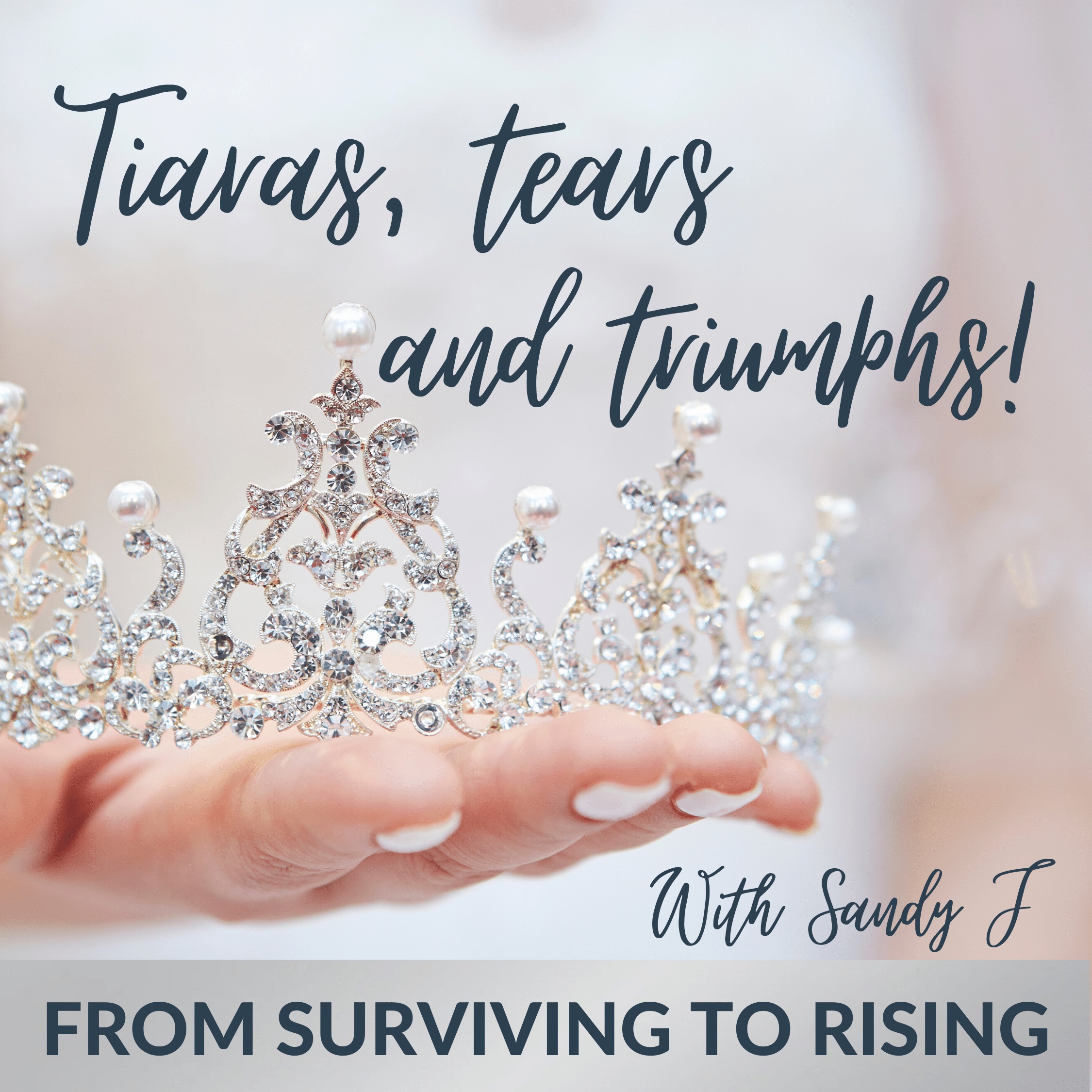 EPISODE NOTES FOR THE RICHIE CLOETE INTERVIEW
WHY VICTIMS STAY WHEN THEY SHOULD GO + WHAT TO DO TO HEAL FROM ABUSE
On today's show I have Richie Cloete, Social Worker, Actor, Producer, Director, Radio Presenter, Consultant, an all-around powerhouse of a person with a big heart.
He helps advocate for gender-based violence and is associated with the Triangle Project, advocating for the LGBTQ community.
And I'll let you in on a little secret, Richie is helping me put together a 3 day online workshop to help victims and survivors of gender based violence reclaim their voice, themselves and their space.
With 20 years of experience with creating and running workshops, I am super excited about the work that we are doing together to help women heal the thing they need most to help them ask for help and support and to put those safe boundaries around themselves to give them the space they need to heal and rebuild their lives after abuse.
We dive deep into why victims get caught in a cycle of abuse and why it is hard for them to leave, even when their safety is at risk.
We talk about what to do to be able to heal from the pain and the trauma and how to put healthy boundaries in place to break free from the cycle of abuse.
None of what is contained in this message is to make you feel bad about yourself, there are no judgments.
This podcast aims to remind you of how precious you are and that you deserve to feel safe, secure, and loved in a relationship.
Remember that every day is a new day and a new opportunity to move in the direction of your dreams. Every day is a clean slate to start fresh.
So, hang in there and keep striving to regain your personal power.
For anyone interested in getting some coaching support or energetic healing to help heal your life and get your life back on track, please contact me.
I work online via zoom face to face calls, which allows you the flexibility to work with me wherever you happen to be located and wherever you are comfortable to have private confidential conversations.
If you would love to get unstuck and know deep down you will achieve far more by getting the support of a transformational coach, I would love to help you get your life back on the right track.
If you want to fast track your journey to triumph over your trials, click this link 
Here are the top tips of today's episode:
In the cycle of abuse, you will see the perpetrator apologise and make promises never to hurt the victim again. This then makes the victim feel beholden to give the perpetrator another chance. This does not mean the perpetrator will be able to live up to their promise.
Behavioural change will only be effective when the perpetrator is completely ready to take responsibility for their behaviour and engage with their program to change daily.
Remember you are coming from a space of love and this is the thing that invokes a strong desire to for you to stay and try and work things out even when you are being abused.
Understand you can't fix someone else, but you can do something to fix yourself and save yourself. Start by looking inside yourself and say I need help; I need support to help me get away.
Your dignity is your own. You are not inferior to your partner or any other person.
Your worth has never changed, you are still a whole person, you just need to remember this.
Just because we give of ourselves to others, does not entitle other people to use or abuse us.
See crisis' as an opportunity for you do something to stand up for yourself.
Healthy boundaries are vital to keep you safe and prevent people from taking advantage of you.
If your safety is at risk then seek help, don't try and manage the situation on your own. No matter how scared, confused or ashamed you might feel about your situation don't suffer alone in silence. This is the time you need help and support from others who can put legal boundaries in place to help keep you safe and keep your abuser accountable for the things they do.
Have safety measures in place in your home. Just as you would have an evacuation plan in a school, have one for your home. There are lots of free resources online with suggested safety plans which can help you get prepared for emergencies.
As a human being it is destined that we will get hurt and disappointed, so don't hold onto shame for the things you have suffered and think this pain has to exist in our lives forever.
How we respond to the damages we experience will contribute to determining how long you suffer.
Dark and light cannot exist as the same time. Keep reaching for the silver lining any dark clouds.
If you would like to contact Richie Cloete please use the links below.
Facebook: @ Richie Cloete
Instagram: @cloeterichie
Mobile +27 725241094 for calls or Whatsapp
I hope this interview inspires you to rise and shine.
Subscribe. Enjoy. Share. Sending love and light, Sandy J
CAUTION: If you feel unsafe at any time please STOP LISTENING. You can come back anytime you are in a safe place to listen to the rest of the Podcast. YOUR SAFETY is the most important thing to consider.
If you are in immediate DANGER call the Police.
NOTE OF ENCOURAGEMENT: If you are struggling with your metal health please reach out for support with some form of counselling, therapy, or coaching.  If you don't know where to start to find a counsellor, a good place to start is to talk to your Doctor. There are also many online counselling supports now available. If the Support Person is not a good fit for you, try another and another, until you have one that is the right fit for you. And don't forget, I help women to heal and grow, and help them to meet their challenges head on, to move towards a life they love. 
BEFORE YOU GO….
If you listen to the Podcast and you like it, please SUBSCRIBE, you will automatically be updated with new episodes as soon as they are available.
If you like the episode, please leave a REVIEW for other people to know that this has value.
If you know of anyone you think this Podcast might help, please SHARE it.
To CONNECT or WORK or get an ENERGETIC HEALING session with me, or approach me to share your story and your message click this link 
Come join us to be a part of the Private Rise Up with Tiaras Tears and Triumphs Facebook Group click this link
Until next time, stay well and stay safe.
Sending you love, light, peace and joy,
Sandy J