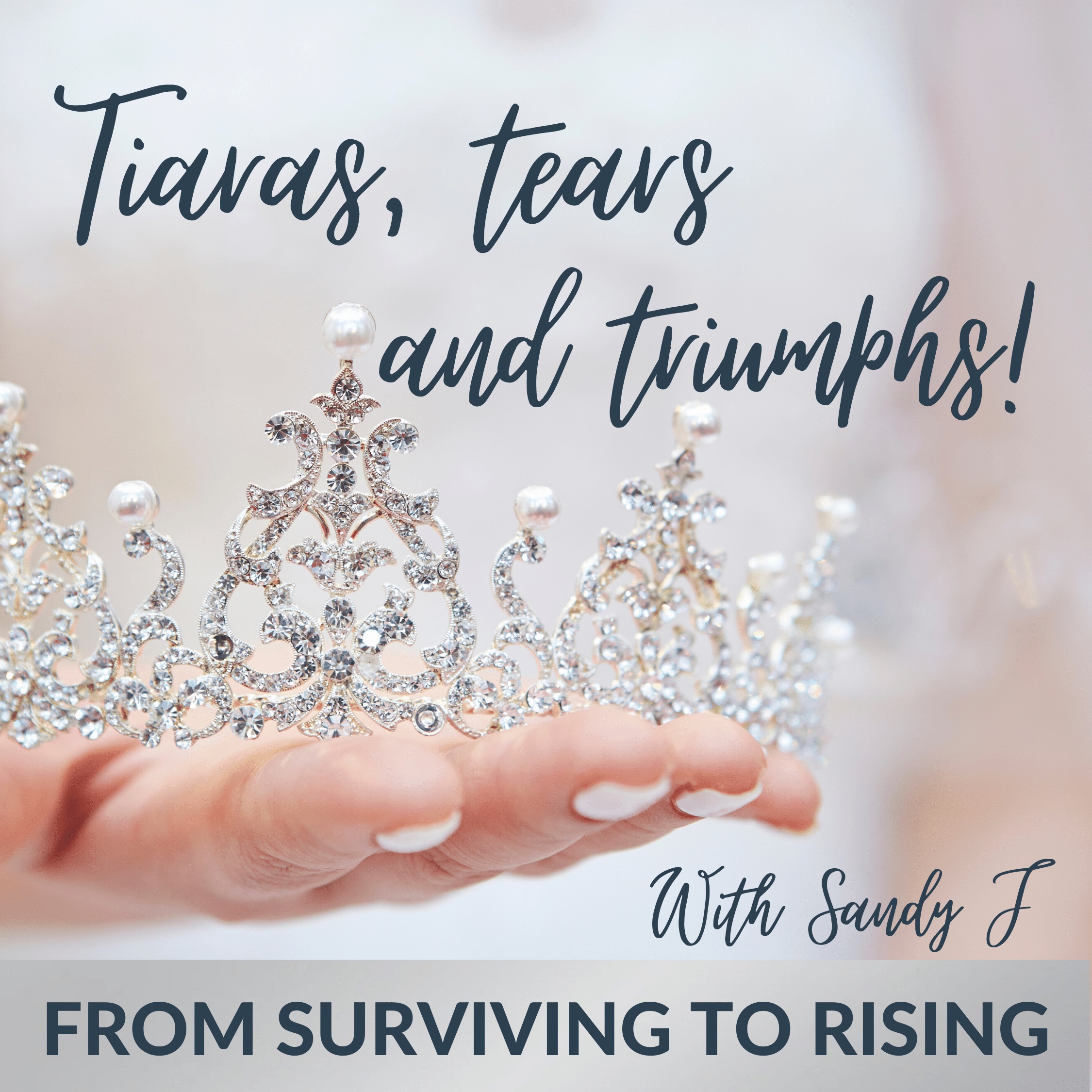 EPISODE NOTES FOR THE GAIL TEEVAN INTERVIEW
GETTING BACK INTO THE GAME OF LIFE AND CELEBRATING YOUR WINS AFTER ABUSE
On today's show I have Gail Teevan, a survivor and a coach with a heart for health and healing. She was a professional basketball player with The All American Redheads, and in her time with the team, she toured all over the US and played against men "winning 80% of the games"; Amazing! She was amongst a group of women who were trailblazing for women in the game.
Like many Gail has pivoted from her massage therapy business last year when Covid-19 hit and has redirected to become a health and wellness coach, utilizing a blend of her therapeutic practices and her team building experience to create a program to help other's heal and build their mind muscles.
She promises to ignite hope, clarity and balance in the lives of those she helps.
She is sweet and playful and knows all too well how to achieve success with focus on strategies, with a combination of training with a good dose of fun thrown into the mix.
Gail understands that there are rules to the game of life, but ultimately it is a game, so being energized and having fun along the way is what keeps us playing our best game.
Remember that every day is a new day and a new opportunity to move in the direction of your dreams. Every day is a clean slate to start fresh.
So hang in there and keep striving to regain your personal power.
For anyone interested in getting some coaching support to get your life back on track in 2021, please contact me.
I work online via zoom face to face calls, which allows you the flexibility to work with me wherever you happen to be located and wherever you are comfortable to have private confidential conversations.
If you would love to get unstuck and know deep down you will achieve far more by getting the support of a transformational coach, I would love to help you get your life back on the right track.
If you want to fast track your journey to triumph over your trials, click this link 
Here are the top 10 tips of today's episode
Get support through therapy and counselling to give voice to the challenges you are facing.
Ask yourself what are you tolerating in your life and do you want to keep putting up with the same thing?
If you are facing a fear of staying with something harmful and are also facing the fear of not knowing what will happen if you leave that harmful situation, choose the fear that will guide you to the safety and protection you need and deserve.
When you break away from a toxic situation you learn to trust yourself again.
Know that each time you stumble you have a point of reference to show you that you were able to get back up again.
To be able to step away from the judging, the guilt and the shame, know that it is not your fault.
Know that nothing that has happened to you changes your innate worth; you are precious!
Dance your way to happiness. If you are feeling down, put on an upbeat song and dance yourself happy.
Water is very therapeutic. If you live near water, spend time near the water. If you don't and you can have a bath or even a footspa with some Epsom salts, this can really help relax when you are feeling stressed.
Plan ahead for something you look forward to, this really helps elevate your mood and make you feel more optimistic.
   BONUS You can retrain your muscle memory through your mind.
If you would like to contact Gail Teevan please use the links below.
Facebook: https://www.facebook.com/gail.marks.549
Email: teevancoaching@gmail.com
I hope this interview inspires you to rise and shine.
Subscribe. Enjoy. Share. Sending love and light, Sandy J
CAUTION: If you feel unsafe at any time please STOP LISTENING. You can come back anytime you are in a safe place to listen to the rest of the Podcast. YOUR SAFETY is the most important thing to consider.
If you are in immediate DANGER call the Police.
NOTE OF ENCOURAGEMENT: If you are struggling with your metal health please reach out for support with some form of counselling, therapy, or coaching.  If you don't know where to start to find a counsellor, a good place to start is to talk to your Doctor. There are also many online counselling supports now available. If the Support Person is not a good fit for you, try another and another, until you have one that is the right fit for you. And don't forget, I help women to heal and grow, and help them to meet their challenges head on, to move towards a life they love. 
BEFORE YOU GO….
If you listen to the Podcast and you like it, please SUBSCRIBE, you will automatically be updated with new episodes as soon as they are available.
If you like the episode, please leave a REVIEW for other people to know that this has value.
If you know of anyone you think this Podcast might help, please SHARE it.
If you want to CONNECT or WORK with me, or approach me to share your story and your message click this link 
If you want to be a part of the Private Tiaras Tears and Triumphs Facebook Group click this link
Until next time, stay well and stay safe.
Sending you love, light, peace and joy,
Sandy J